A Warm Texas Welcome to the Burruss Family.
Will and Stefani Burruss moved into their new home in May and we recently caught up with them to ask them a few questions about their home buying experience with Diamond Homes.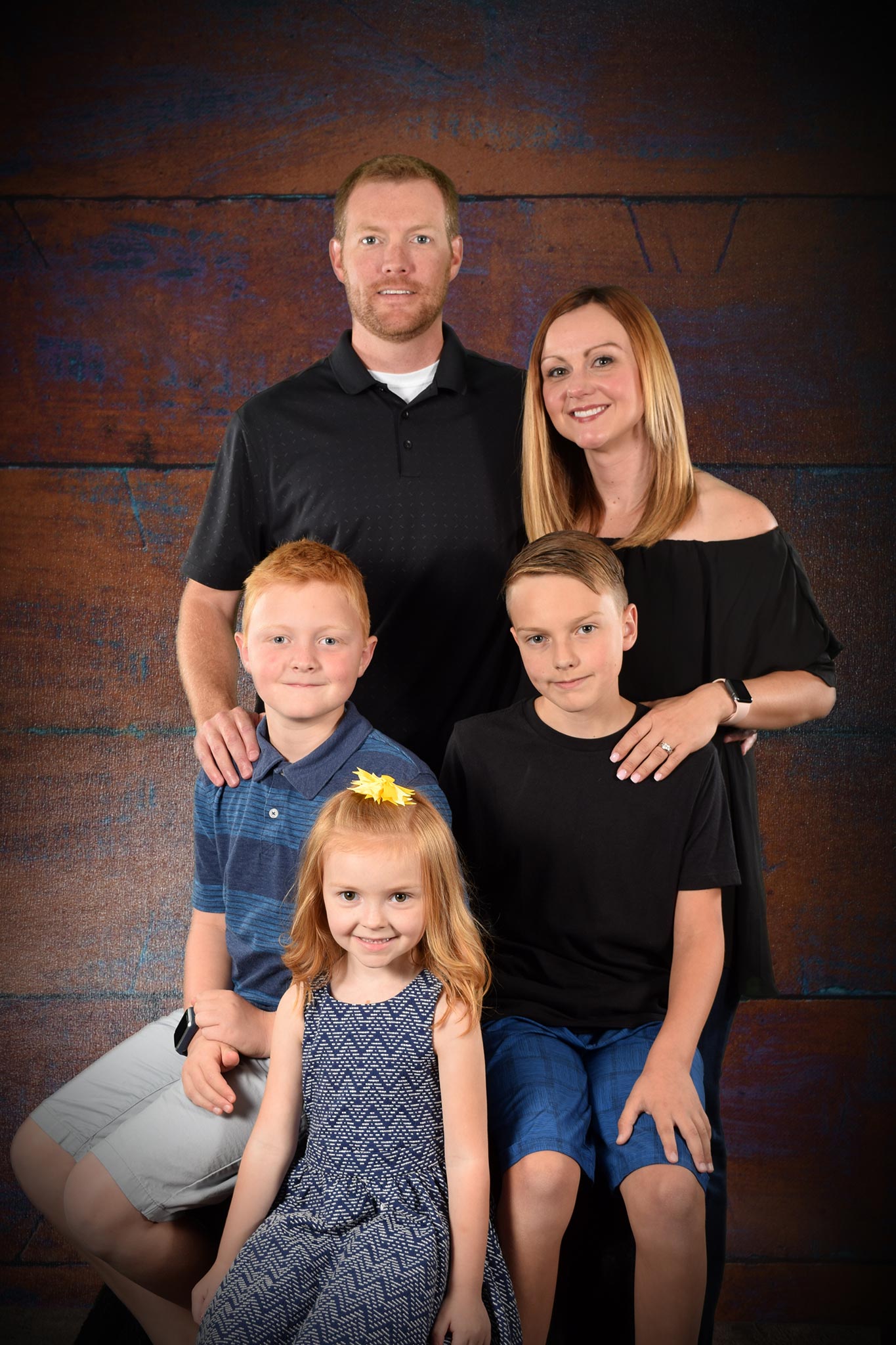 The Burruss family relocated to Midland, Texas from Colorado and they had the chance to walk through one of our homes while it was being built. Having moved from a housing market that lacked custom building options, they felt like a custom built home was the best way to truly design a place of their own. When asked what led them to choose Diamond Homes, Stefani said, "The craftsmanship and quality of their homes. They were also wonderful to visit with and work with the whole time."
Their home is located in the Greathouse subdivision, it features four bedrooms, two baths, and is 2,763 sqft in size. Some of their favorite features include the large outdoor covered patio, the beautiful custom kitchen, plantation shutters, and custom ceilings. Not to go unnoticed – the amount of storage and shelving helps keep them very organized.
Can you tell us a bit about your family and why you chose to buy a new home?
Our family recently relocated to Midland TX from CO. Our first time visiting Midland we had the opportunity to walk through an unfinished Diamond Home and fell in love with the quality! We felt like building was a great way to create a "home" for us.
How did you first hear about Diamond Homes?
We first heard about Diamond Homes in February 2017. We saw yard signs in front of a home we were interested in.
What made you choose a home built by Diamond Homes?
The craftsmanship and quality of their homes. They were also wonderful to visit with and work with the whole time.
Why did you decide to purchase a custom home instead of a cookie-cutter home?
We had just moved from the housing market in CO where we were very disappointed with the lack of custom building. We wanted to design a place of our own.
What was the buying and building process like?
It was so seamless! The builders were quick to respond to any questions or concerns. They listened to our vision and helped us achieve that. And the building process was always on or ahead of schedule!
What were some must have features for your home? What are your favorite features?
We love the plantation shutters, custom ceiling beams, custom fireplace, large outdoor covered patio, great sized bedrooms, and beautiful custom kitchen. The house also includes a ton of storage and shelving which helps keep things so organized.
Would you recommend Diamond Homes to other home buyers?
Absolutely! Diamond Homes was wonderful to work with! Their attention to detail and quality certainly exceeded our expectations! Armando was awesome!
We would like to thank the Burruss family for allowing Diamond Homes to help make Midland their new home.
If you're a Diamond Homes homeowner and would like to be featured on our website, send us an email at [email protected].

We work hard to exceed expectations.
© 2016 Diamond Homes Construction, Inc.